Full Color Wall Graphics
We will help you along the way from concept to installation
Full color, large format printed graphics
Temporary or permanent solutions
Any vinyl signage or lettering
Wall murals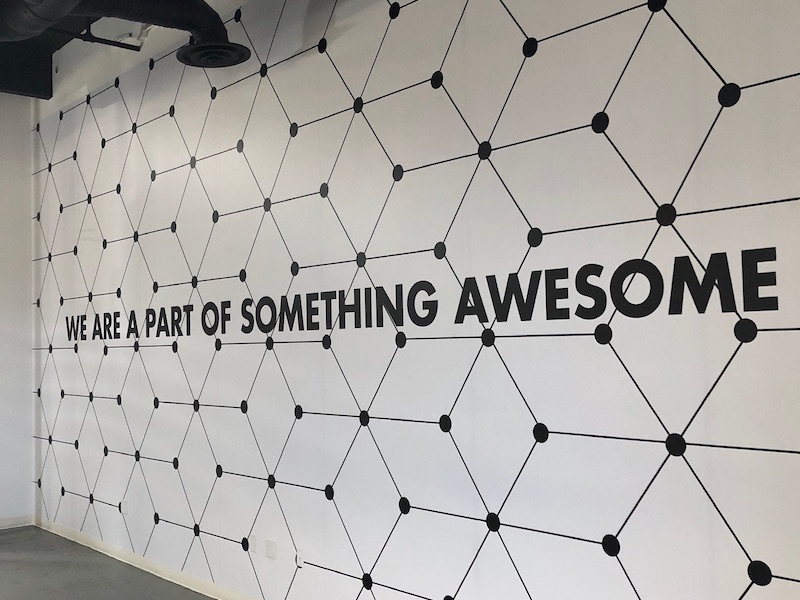 From concept to installation, we can handle your full-color, large format printed graphics.

Make a bold statement with full-color temporary or permanent graphics and wraps
Computer-cut vinyl signs and graphics makes the possibilities endless

Door lettering, store hours, window signage… whatever you need!
High resolution graphic files can be transformed into bold statements for your business that leave a lasting impression on your customers.
What areas are good for full color wall graphics?
Business Signage – store hours, door lettering, etc.
Make a bold statement in entry ways
Hallways that need some character
Exterior windows
Just about anywhere!
Do I have to provide the artwork for the graphics?
If you have artwork ready to go, we can definitely produce and install the graphics for you. However, most of our customers work with our designers to reach their desired message and aesthetic.
Yes. We have found the easiest way for customers to decide on the look they want is to see samples. After we assess your specific needs, we will recommend and provide a few samples for you to see what fits your space the best.
Have Questions About Wall Graphics?
Here is our recommended 3 Step Process
This is a common question that we would be happy to help answer, but we can't help you if we haven't met you.
Everyone's needs are different. Budgets and preferences are always different. We're here to listen.
After discussing your needs, we will provide recommendations and samples to help you decide which film is right for you.
We would be happy to answer any questions you may have.